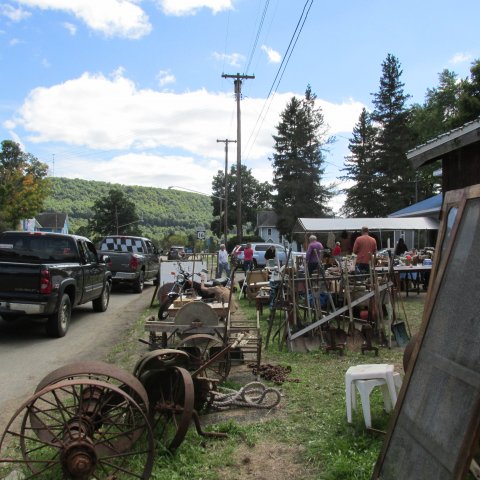 Saturday, September 15, 2018 - 9:00am

to

Sunday, September 16, 2018 - 5:00pm
Looking for that special bargain?  Antiques, lawn, garden and household, produce and many more low cost items will be available at hundreds of garage sales throughout the day.  Hungry?  Enjoy one of the roadside barbecues or restaurants along the way.  The Route 16 Garage Sale & BBQ Sampling will be held on September 15th and 16th from 9am to 5pm all along Route 16 in Cattaraugus County, New York. 
If you would like to join the Rt. 16 Corridor or help plan this event, please attend the meeting at the Franklinville Town Hall on Tuesday, August 21st starting at 7pm.  This is open to any and all businesses, entities, and individuals!
The participating communities are; Knapps Creek, Town of Olean, City of Olean, Hinsdale, Maplehurst, Ischua, Franklinville, Machias, Delevan, and Yorkshire.....43 miles of garage sales!  
Garages sales will occur at private residences and at designated community selling points. BBQ's will be hosted by some of the Fire Departments, and other community stops along Route 16. 
Plan to spend the day in the Enchanted Mountains and hunt for that special bargain. 
For more information on this event please visit http://enchantedmountains.com/rt16.