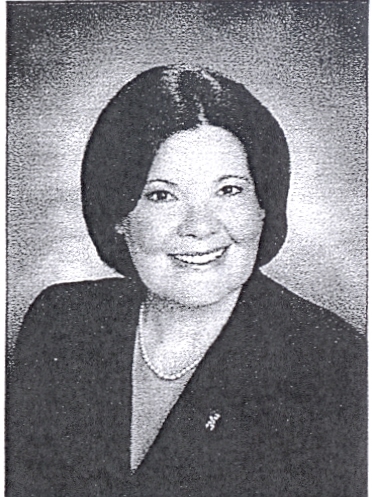 Linda Witte's expertise spans health care, government and community organization.  Her resume boasts a long history of community leadership, service and participation, and her past and present focus includes healthcare accessibility and management, fiscal accountability and responsibility, and economic viability for the Southern Tier. 
From 2003 to 2009, Linda has served as a member of the Cattaraugus County Legislature, serving on the Senior Services, Human Services, and Nursing Home Quality Assurance Committees, as well as vice chair of the Strategic Planning Committee.  She has also participated in the Legislature's Development and Agriculture and Student Government Committees, and, in her capactiy as legislator, participated in City of Olean Urban Renewal Association. 
She is a former alderwoman on the City of Olean Common Council, and served as chair of the City's Public Works Committee.  Linda also was a member of the City of Olean Comprehensive Planning Committee, which developed a comprehensive plan passed by the City Council in 2005. 
A registered nurse and mother of four, she has worked on the Maternity Unit at Olean General Hospital for 13 years, and is a certified doula, breastfeeding educator and childbirth instructor.  She previously worked at St. Francis Hospital for 17 years and the Cattaraugus County WIC program for five years.  She is a member of the New York State Nurses Association, and serves as the OGH obstetrics floor representative to NYSNA. 
She holds degrees from St. Francis School of Practical Nursing and Jamestown Community College, in both nursing and social sciences, and was president of her class at JCC. 
Linda started "Penny's Garden" in memory of slain nurse and colleague Penny Brown, and is co-keeper of the Ciyt of Olean's Children's Garden.  She has served as cohost of "Voices", a community news program, on Cable Channel 6 for five years and continues to volunteer as president of Rebuilding Together, as a founding member of the Warm Hearts Blanket Drive for senior citizens, and as a member of the local Historical Association and the NYS Farm Bureau. 
She delivers meals weekly for Cattaraugus County's Meals on Wheel program, volunteers with local arts programs, and has volunteered for her children in youth softball and soccer, and as a member of the Boardmanville Elementary School PTO.
A native of Limestone, NY, she resides in Olean with her husband, Dr. Gil Witte. 
Tags:
Tag Municipality: