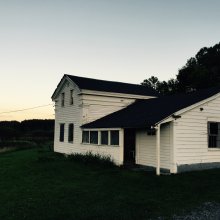 Dates:
Saturday, March 25, 2017 - 8:00pm
to
Sunday, March 26, 2017 - 10:00am
Join Para Expeditions' Amy Perry Lane for this overnight ghost hunt at the haunted Hinsdale House. Here is your opportunity to ghost hunt and stay the night at one of the most haunted locations in New York! Join us as we explore this haunted location and try and make contact with the other side. Get your limited tickets in advance for only $89 (additional at the door if available). The Hinsdale House is located at 3830 McMahon Rd, Hinsdale NY. Please bring a flashlight and wear appropriate clothing for ghost hunting this time of year.