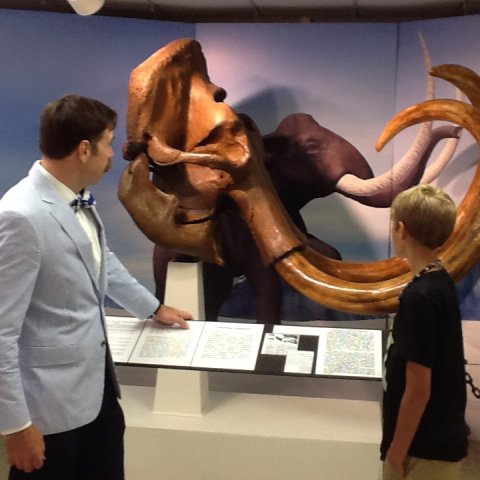 Thursday, September 8, 2016 - 9:30am

to

Thursday, June 1, 2017 - 12:00pm
The Cattaraugus County Museum is thrilled to announce that the Randolph mammoth has returned to Cattaraugus County.  The remains of the mammoth, found during work to dig a new pond at the State fish hatchery outside of Randolph in May of 1934, have been at the State Museum in Albany for most of the past 82 years.  Now they have returned to Cattaraugus County for an exhibit that is scheduled to 6 months.
The Cattaraugus County Museum and Research Library is located in the Stone House, 9824 Rt. 16 in Machias.  Call us at 716-353-8200 with any questions.  This exhibit is free and open to the public.